This Review is For 1st as well as 2nd Season of Scissor Seven
Lockdown is on surge again. Despite all fights against COVID -19, we aren't able to control the death rates in contemporary circumstances. All these negativity and sadness are taking root inside human psychology. To obviate such melancholy from digging deeper to depression, people engage in light-hearted work that keeps a certain surge of positivity.
Scissor Seven is one such anime that takes you on a vicarious joyful ride with 'Wu Liuqi.' Wu; A Killer with 17,369th rank on the killer ranking list, is amnesiac with intimidating telekinetic scissor skill or at least that's how it looked there for a moment.
Well, Wu is quite modest as of demeanour. Moreover, he is a clumsy as a person, a killer and even clumsier at being a barber. Wu botch as a part-time barber at 'Dai Bo J' saloon and part-time killer in order to pay his medical debts to 'Miraculous Doctor'. He owes his bills for being saved after dragged to the shore of the island. Wu takes up the job of assassination oftentimes and keeps on realising that his heart isn't made for this line of work.
The plot is centred around the memory of 'Wu.' Wu keeps on seeing his past usually at the time of the assassination. The whole dynamics of the 1st season is purposely designed for character establishment and to delay the actual plot. However, it doesn't feel morbid or ennui due to perfectly executed comedy. Unlike, 'Konosuba: Gods Blessing In this wonderful world!' In which, the comedy is driven out of characters and their interaction. Scissor Seven's humour is drawn out from writing and the splendid comic timing. The writing surpasses expectations.
| Characters | Voice Artist |
| --- | --- |
| Wu, Xiao Feng | NA |
| Dai Bo J | NA |
| Eleven Plum Blossom | NA |
| Mad Dog | NA |
Notable Characters
Animation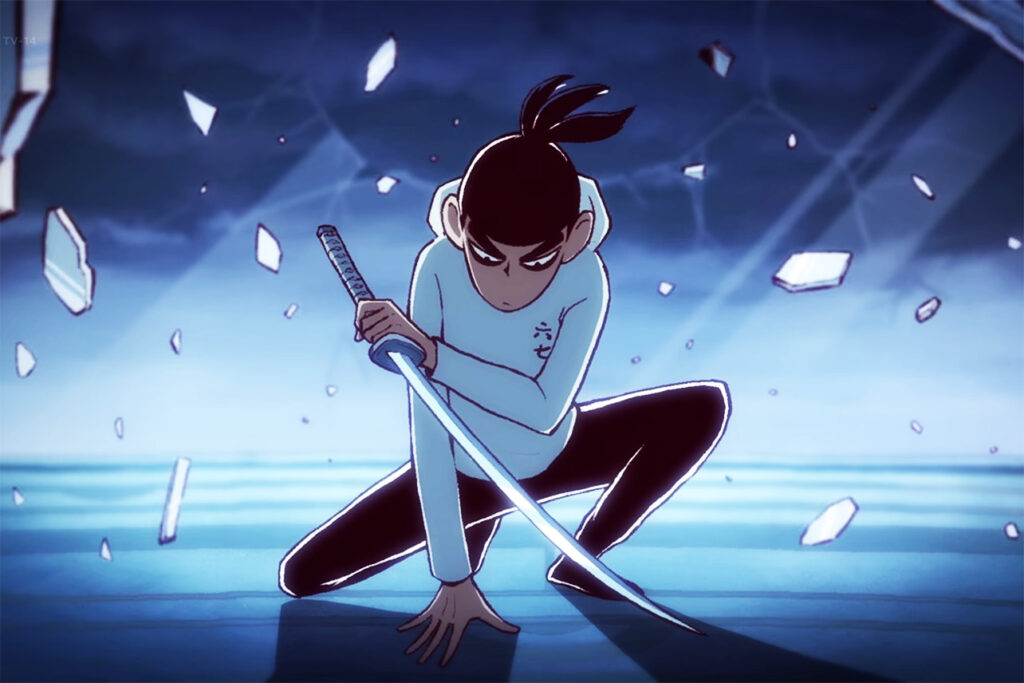 Animation in Scissor Seven is amazing. The overall quality. The way the character moves. Fighting sequences and the unwary character design, Scissor Seven perfected all of them. The fighting sequences in series especially look diligently designed. The overall animation of 15-Min per episode provides a similar experience of watching a 15-Min flipbook and the colour palette used seem unique. There were several noteworthy animation moments in the series, precisely during the fighting sequences viz. Seven vs Eleven, Seven Vs Redtooth and Seven vs Captain Jack.
The Sound Work also seemed optimal throughout the series. It was complementary to the ongoing animation and was executed beautifully. The overall sound work was decent.
Our Ratings For The Anime
Scissor Seven
Scissor Seven
The Good
Definitely liked the comic timing
Definitely liked the characters
Definitely liked the writing
The Bad
There wasn't much bad to be honest. It was so enjoyable however, They could have gone forward with the plot in 1st season as well
Where to watch Scissor Seven?
Related
Scissor Seven is available for watch on Netflix in English Dub and original Chinese tongue with relevant subtitles.
When Will Scissor Seven Season 3 Premiere?
There is no official information for when will the 3rd season of Scissor Seven will premiere. However, you can expect a release in a year following the trend for the second season of Scissor Seven.